Simply Elegant Steak and Rice My hubby loves this recipe and it is so simple! Serve it over rice with a nice green salad on the side.
Ingredients
Original recipe yields 6 servings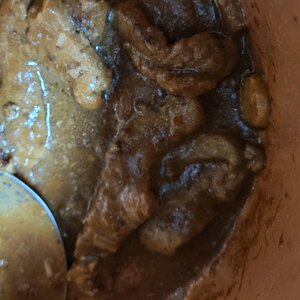 Cut steak into thin strips. In a large heavy skillet, on high heat, brown meat in oil. Add onions. Saute until tender.

Advertisement

Blend soup, sherry, liquid from mushrooms, and garlic salt. Pour over steak. Add mushrooms. Reduce heat, cover and simmer for 1 hour or until steak is tender. Meanwhile, cook the rice.

To cook rice: In a saucepan, bring 2 cups of water to a boil. Stir in 1 cup of rice. Cover and reduce heat to a simmer. Simmer for 20 minutes.
Per Serving: 418 calories; protein 28g; carbohydrates 34.1g; fat 17.4g; cholesterol 69.2mg; sodium 1048.7mg.