Power-Packed Smoothie Need a good way to kick-start your day? This Power-Packed Smoothie tastes delicious and is so good for you!
Ingredients
Original recipe yields 1 servings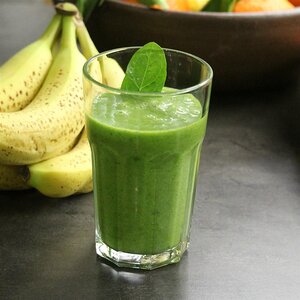 Place cold water, banana, and spinach leaves in a blender; blend to combine, about 5 seconds. Add spirulina powder and blend until smooth, 1 minute more.

Advertisement
Per Serving: 100 calories; protein 2.9g; carbohydrates 24.2g; fat 0.6g; sodium 44.4mg.