Blueberry Egg and Cheese Bagel You may think that egg and cheese don't sound good atop a blueberry bagel. I didn't either, but if you'll be a good sport like I was and try it, you'll enjoy it as much as I do!
Ingredients
Original recipe yields 1 servings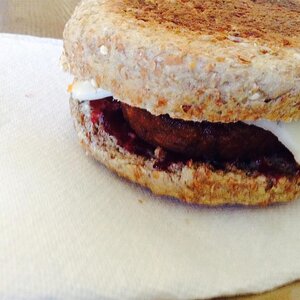 Per Serving: 478 calories; protein 23.3g; carbohydrates 54.2g; fat 19.4g; cholesterol 223.4mg; sodium 948.3mg.