Basic Coconut Cookies This recipe uses a pre-made mix that can be stored for several weeks at room temperature. You can look at the recipe for Basic Cookie Mix here at Allrecipes.com! Use 2 cups for this recipe. Add the following ingredients to the mix for coconut cookies.
Ingredients
Original recipe yields 36 servings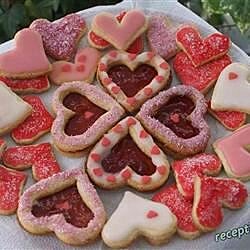 Preheat oven to 350 degrees F (180 degrees C).

Advertisement

Melt butter over low heat and stir into the Basic Cookie Mix. Beat egg lightly and add to mixture. Stir in vanilla and coconut and mix well.

With lightly floured hands shape into 1 inch balls and arrange about 2 inches apart on a greased cookie sheet.

Bake for 12 to 15 minutes until golden. Cool a couple of minutes before removing from cookie sheet to racks to complete cooling.
Per Serving: 128 calories; protein 1.8g; carbohydrates 17.1g; fat 6g; cholesterol 24.3mg; sodium 126.3mg. Click here for the Basic Cookie Mix recipe!