Alaine's Blue Cheese Dressing Once you have tasted this blue cheese dressing recipe, no other will compare. No bottled dressing or restaurant dressing will ever measure up to this killer dressing.
Ingredients
Original recipe yields 20 servings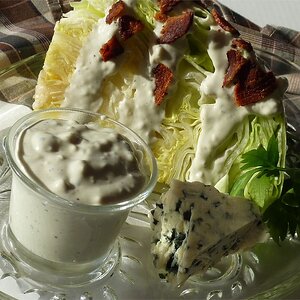 Per Serving: 200 calories; protein 2.7g; carbohydrates 1.2g; fat 20.8g; cholesterol 17mg; sodium 286.6mg.