Air Fryer Pull-Apart Pepperoni-Cheese Bread This is a delicious pull-apart bread made with pizza dough, turkey pepperoni, and cheese in an air fryer. You can make your own pizza dough or buy ready-made.
Ingredients
Original recipe yields 4 servings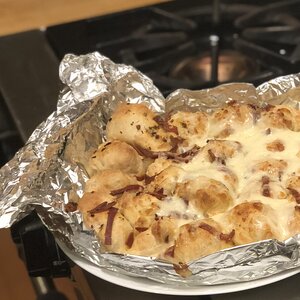 Per Serving: 478 calories; protein 17.4g; carbohydrates 81.1g; fat 8g; cholesterol 11.8mg; sodium 1362.7mg.